Concept Creator – Producer
SINGAPORE INDIAN ASSOCIATION, 69 Balestier Road, Singapore 329677
Izaara Cricket Fiesta 2019 was held at Singapore's national cricket ground Indian Association. For the first time in its history, the tournament's 8th edition was played over two days, the 12th and the 19th of January 2019. This edition saw 8 teams participating in the tournament split into two groups.

It was very exciting to have Star plus as our media partner on the event, making it the first time a channel has covered a local cricket event in the history of Singapore cricket .The Boutique tournament's video coverage was done and will be aired on the Starplus TV Channel worldwide on the 3rd of February 2019 – 5 PM – Singapore Time.
Almost all the group stage matches were closely contested affairs, with victory margins ranging between 2 and 14 runs. As always, there were some prolific batting performances in the tournament, with 60-4's and 38-6's hit across the tournament. The big-hitting Gaurav Saini hitting a tournament-high six 6's.
Prior to the final round of league games, the heavens let loose. Persistent rain saw a washout on the first day of the tournament. Fortunately, with overwhelming support from the teams, we were able to continue the tournament on the 19th of January 2019.
After closely fought semi-finals, the finals saw Mariners CC and Izaara cup debutants S7 Tamil Thalaivas go head to head. Mariners batting first, scored 44/2 in their allotted 6-overs which S7 Tamil Thalaivas managed to chase, in 4.1 Overs with 9 balls to spare.
S7 Tamil Thalaivas were crowned champions of the Izaara cup 2019.
Player of the Tournament Rafiqul Islam (K Line) – Bat – 61 Runs – 5X4's, 6X6's, Bowl – 4 Overs, 24 Runs, 2 Wickets,
Best Batsman of the Tournament – Gaurav Saini (Mariners CC) 71 Runs – 2X4's, 6X6's
Best bowler of the Tournament – Sachin Singh (Mariners CC) – 4 Overs, 21 Runs, 6 Wickets
Izaara would like to say a big thank you to its kind sponsors, Aaudaz Maritime, Sinoda Shipping, Vyasa yoga, Group Nautical, Urban-Roti & a big one to Club Colaba for the post-tournament entertainment. Thanks to supporters, Mariners Cricket club, Cage sports and Nin9 Studios.
A special thank you to Star TV and their team for their fabulous support in making this event a memorable one.
Last but not least a huge thank you to the teams whose unstinted support on both days made this tournament a much loved and exciting event.
Izaara looks forward to returning with an even better edition in 2020.
League Stage Points Table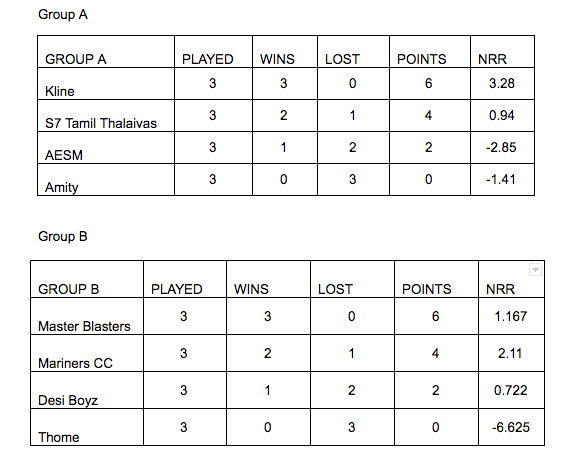 MATCHES SUMMARY – IZAARA 2019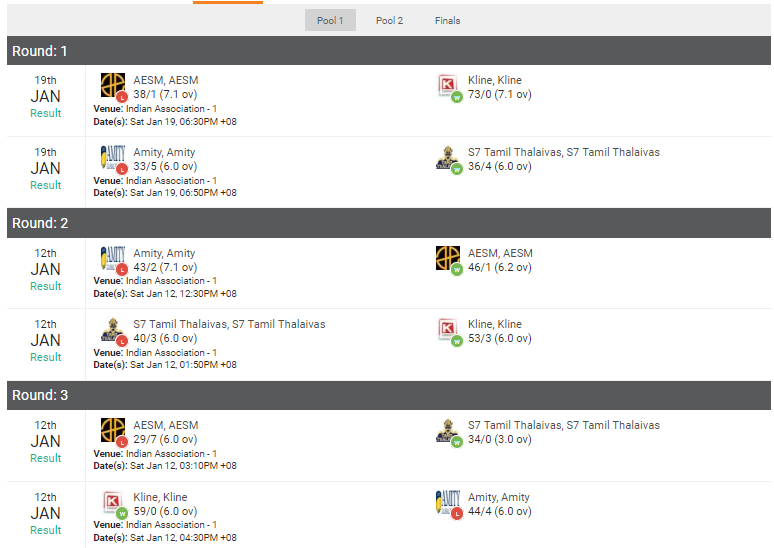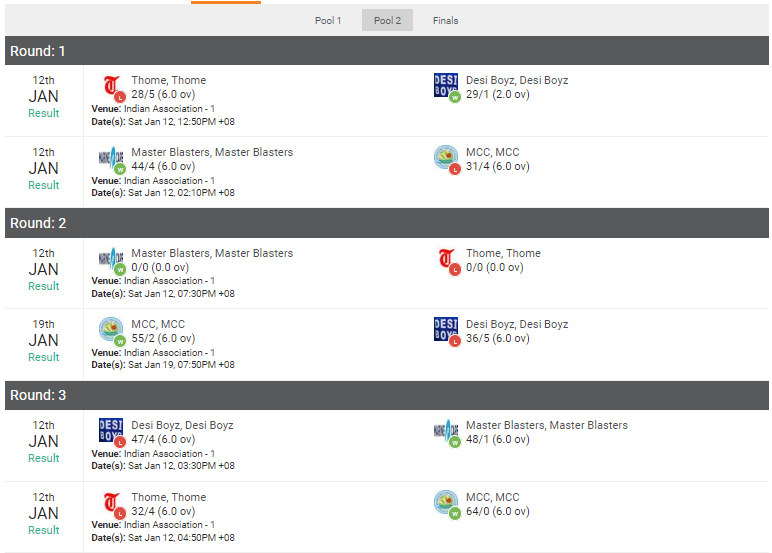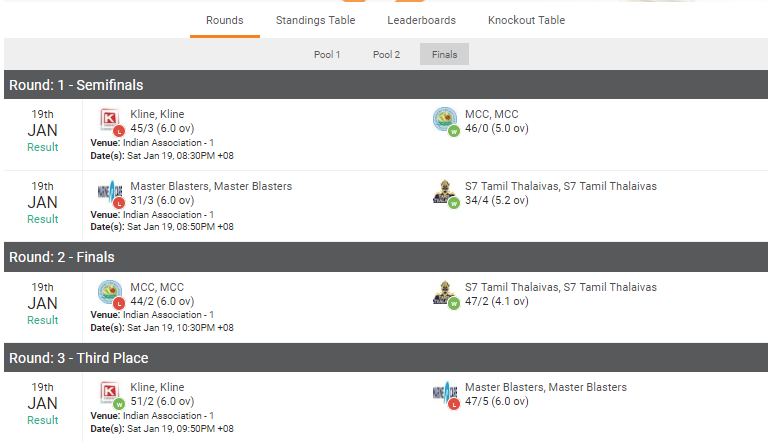 The 8th edition saw some fabulous cricket and 2 days of play.
The highlights soon to telecast on Star Plus worldwide!
Anurita Kher of Star TV writes –
It was a thrilling experience associating with the only boutique tournament event local Day n Night Cricket Tournament in Singapore ???????? watch the teams battle it out ……. don't miss the highlights coming soon only on Star Plus at 5pm this Sunday, 3rd Feb #cricketfiesta #starplus
SUPPORTING PARTNERS

What our clients say
Pranshu / Kline
Hi Monisha fst of all Thanks a lot and hats off to for conducting grt tournament against all odds (specially singapore weather). We really enjoyed the event and your personal involvement in the event was commendable. We would definitely be part of this of grt event in coming years and sure this will go bigger n bigger every year. Wish you all the best for future events.

Kunal Chaddha
Tks Monisha for Organising yet another great Cricket bonanza. We have thoroughly enjoyed it over the years and this year was no different and great work in putting it together for us on another day. Congratulations to all the winner teams and individual players. Wishing izaara success and look forward to the next one!

Sachin Singh
Thanks Monisha. Appreciate the great work. Speaking for MCC, we loved every bit of the outings. May the spirit of cricket grow and the passion continue to burn within us for many more such Izaara tournaments. Thank you and your team on behalf of each one of us at MCC.
